Are you looking to register your property on Agoda with a view to increasing your revenue and visibility? As a complement to renowned booking websites, Agoda is a strong OTA that is increasing its reputation in Europe, Asia and is a great alternative for hotels and properties from around the world.
Agoda belongs to parent company Priceline Group, of which Booking.com  is part as well. The official Priceline website states the following:
There is an active network of over one million accommodation properties, including apartments, villas, homes, and hotels backed by over 15 million real traveler reviews, Agoda helps other travelers find and explore new experiences in new destinations.'
This article demonstrates how the registration and on boarding procedure is completed. Follow the below steps to begin your registration process.
1. Click below link and insert some basic information
https://ycs.agoda.com/en-us/SignUp/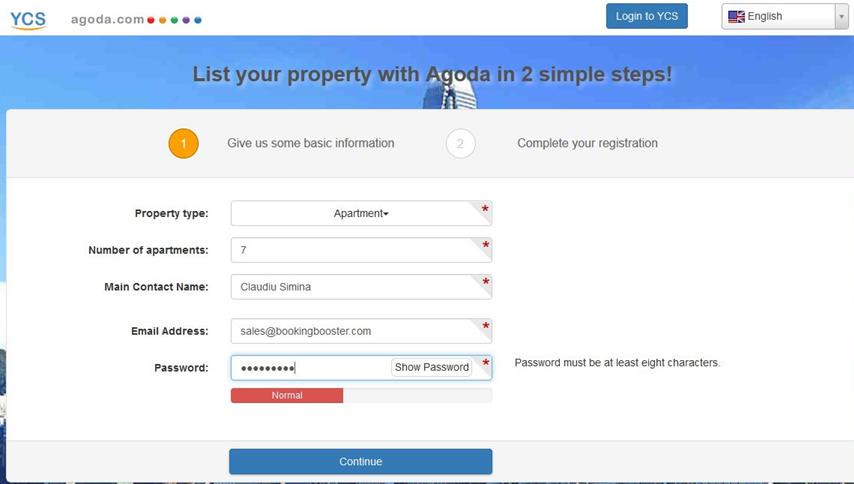 2. Complete your registration
Fill out the required information shown below and click next.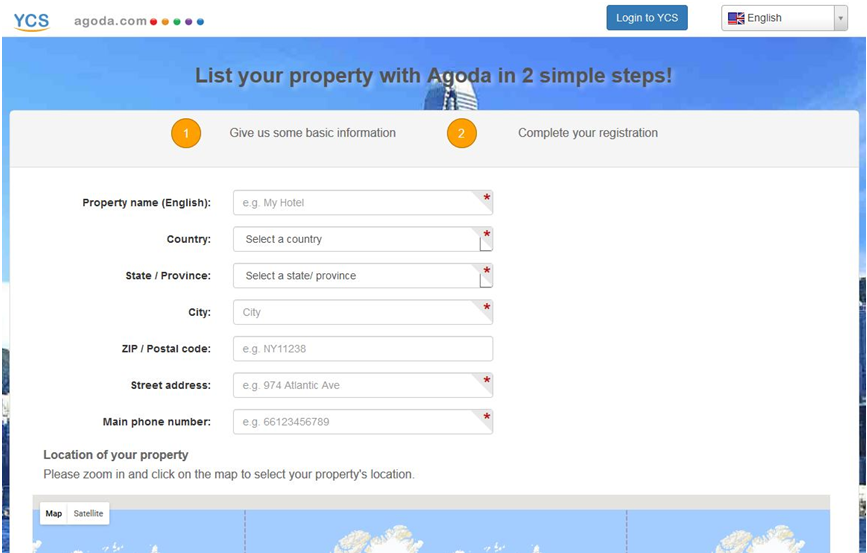 3. Thank you message
After finishing registration, an automated 'thank you' message will show stating that a dedicated Market Manager will get in touch shortly.
Support and Contact
Have you done all the above indicated steps and still your property is not listed on Agoda? BookingBooster has direct contact to account managers from Agoda and is able to help you with the onboarding process to make everything fast and smooth.
Moreover, you will receive support with pictures, text and descriptions optimizations, content generation, along with technical connections to channel manager and front office software.
By: itcs.vn
Links:
MEMO Hotel Management System
10 basic things a hotel must offer guests